Finally got sometime to send out some updates. Have some pretty cool stuff coming up. Hope to see ya!
On the radio: I was interviewed by Kenny Graves from KBUS Radio a few days ago. We spoke of my new single "Time Machine", How I got started playing music, and a lot of other things. Check out the interview here 
Shows: The year is filling up with shows. I have been booked for the dates below. I'm still waiting to hear back from other venues. Don't miss out by following me on Bandsintown or check my website. You can also save my linktree link. It's a one stop shop for all my streaming links, and social media.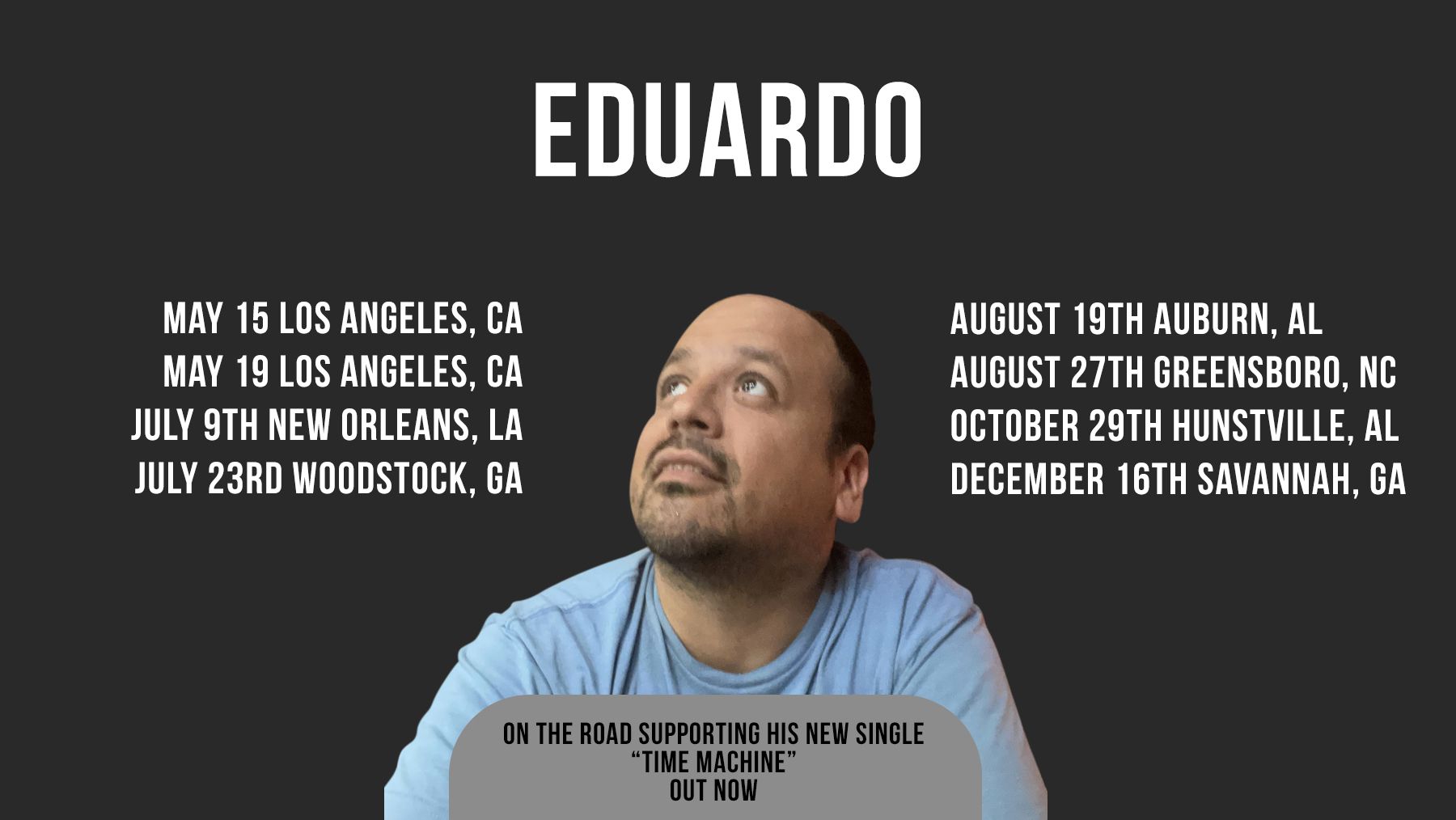 Free Music: All songs in my website are free for streaming, and downloading. Click here to start jamming. Everything is in there. including stuff that you won't find anywhere else. So come by if you don't subscribe to a streaming platform.  
Thanks for your support! 
Eduardo