Hey guys. I wanted to welcome our new subscribers and update you on some things that will be happening before the end of the year. The track "Christmas List" is available through any music outlet, so give it a spin. Links below for my Spotify, Apple Music and more. It's also available for free download at the website. Just click here.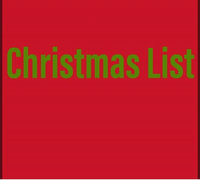 The last show that I have booked for 2021 is at the Hard Rock in Pigeon Forge, TN. I consider myself very lucky to have played 15 different venues all throughout the Southeast this year, and wanted to thank those of you that came out and attended.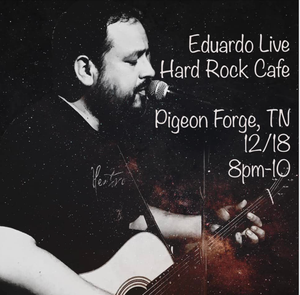 We have new merch available. Including shirts, sweatshirts, and stickers. If you are still shopping for Christmas, come by the store! Link to store here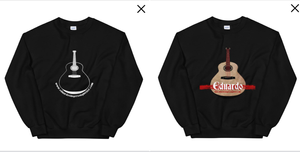 I have also uploaded exclusive video for you guys, from back in April when I played at a songwriters show in Nashville. Props to my bud Rodrigo for filming this performance. He has a page for his video projects. Check him out in Instagram @treemeisterfilms. Click here to watch 
Thanks for your continuing support and check out links below for more! 
Eduardo 
Venmo: @eduardo-music PayPal: @eduardosongwriter 
eduardosingersongwriter.com