"It's like putting 2 bucks in your tip jar once a month, no matter where you play."
As one of my subscribers to my website put it. You too can do the same by joining me on
Patreon
or
Subscribe to my website
. Just follow these links. 
Patreon: patreon.com/EduardoSongwriter 
Website: eduardosingersongwriter.com/subscribed-members 
In return you can have exclusive access to all this stuff:
Early preview of new singles and album art
Early look at all new live videos
Digital download of lyric graphics and posters
Early look at tour dates
Behind the scenes pictures and videos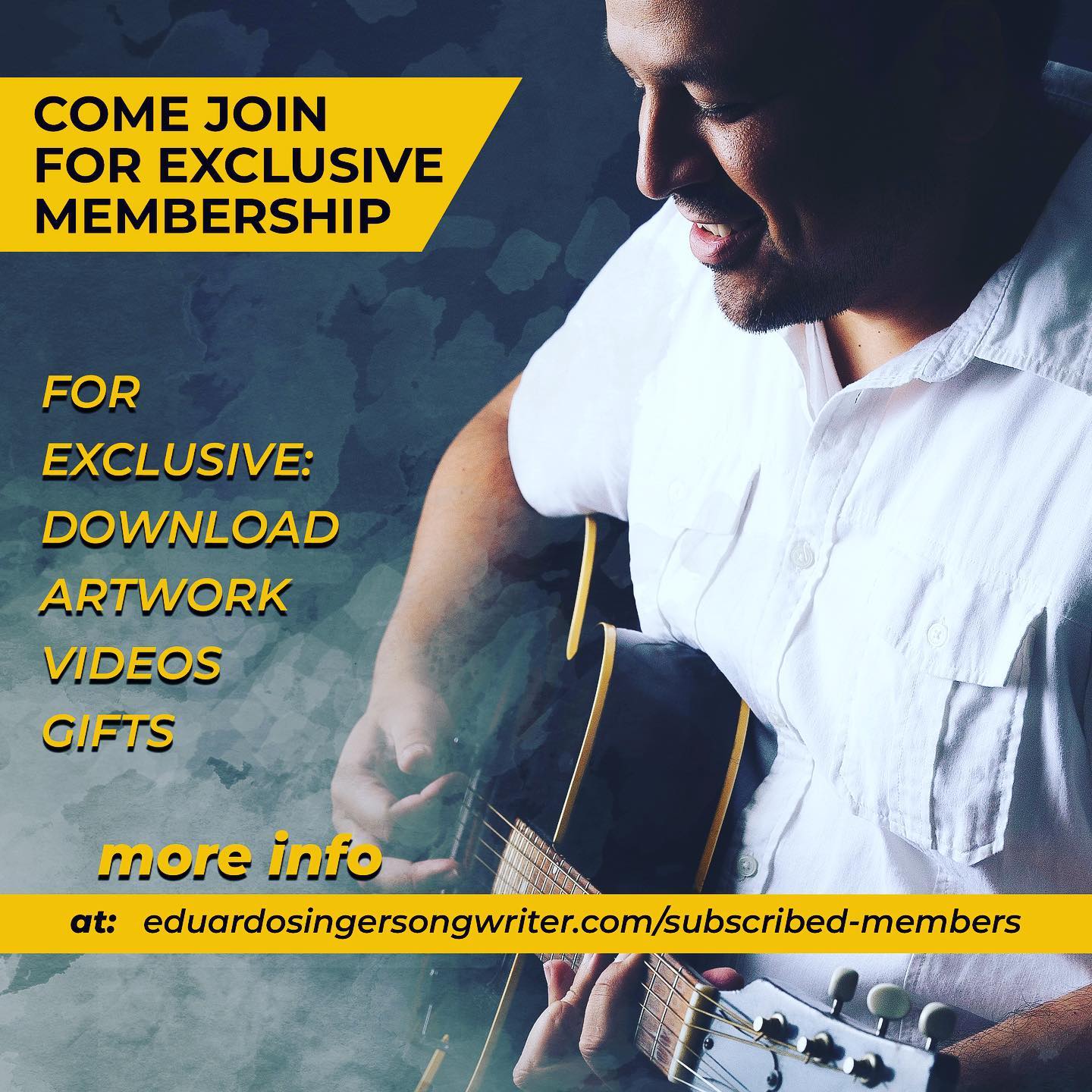 Dates: Just started with dates for 2023 and more are coming. Make sure you guys sign up to my social media to keep updated and see if you can come and check out a show. 
New Merch. You can purchase the Rusty Strings, in Cd form, direct from
our store section
. Yes, people still listen to these believe it or not. Also, if you would like it signed just put it in the comments part when purchasing. Sadly, we are currently sold out of "The Unknown" album. On another note, I have some new stickers coming soon! So keep a look out. 
Thank you guys for your continuing support! 
Cheers!
Eduardo